Web Links
If you would like your organisation added to our list, please contact us.
ADAD (The Association of Dance of the African Diaspora) - www.adad.org.uk
Bezerkaz Circus - www.bezerkaz.co.uk
Breakheart Community Project - www.breakheart.org.uk
The Chantry Centre - www.chantrycentre.org
3C Community Church, Upper Cam, Dursley - www.3Ccommunitychurch.org
Counselling Directory - www.counselling-directory.org.uk (Find a counsellor or psychotherapist near you)
David Dunning Photography - www.davedunning.co.uk
FITSTEPS - www.fitsteps.co.uk
HUB STROUD - http://hubstroud.org.uk/
Independence Trust - www.independencetrust.co.uk
Northleach with Eastington Town Council - www.northleach.gov.uk
www.schoolworkshops.com is a directory of school activity workshops.
Zumba (official website) -   www.zumba.com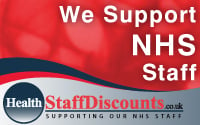 Supporting Artists
World Jungle works closely with cultural artists and tutors, supporting them to develop and diversify their skills, gain qualifications and access new opportunities and employment options. Please click on the headings below for useful links and information.
Support organisations
ADAD (The Association of Dance of the African Diaspora) is a national organisation that supports the practice and appreciation of dance of the African Diaspora.
Arts Hub UK publishes essential jobs and news information to professionals working in the UK arts and cultural industries. All members receive access to Arts Hub's widely read arts jobs classifieds and independent and authoritative arts news service, delivered via the Arts Hub web site and tri-weekly e-Bulletins.
a-n The Artists Information Company aims to stimulate and support contemporary visual arts practice and affirm the value of artists in society.
Art Shape aims to help adults in their personal and professional artistic development, particularly those facing barriers to participation. This includes:: Signposting and guidance; personal and professional development; action research.
The Foundation for Community Dance is the UK development agency for access, participation and progression in dance for all. Their website offers a wealth of information about their organisation, and about community dance in the UK and beyond.
Gloucestershire Music aims to acheive opportunity for all. The service provides tuition to over 7500 young people and adults. Twenty Orchestras, Music Centres, Wind Bands and Jazz Bands cater for over 1100 members ...
MusicLeader is a support service dedicated to the professional development of UK music leaders.
Musicians Union represents over thirty thousand musicians working in all sectors of the music business. They offer a range of services for professional and student musicians of all ages.



Networking events
World Jungle organises networking events for our artists, providing an opportunity for people to meet other artists, share ideas and find out about other support available.